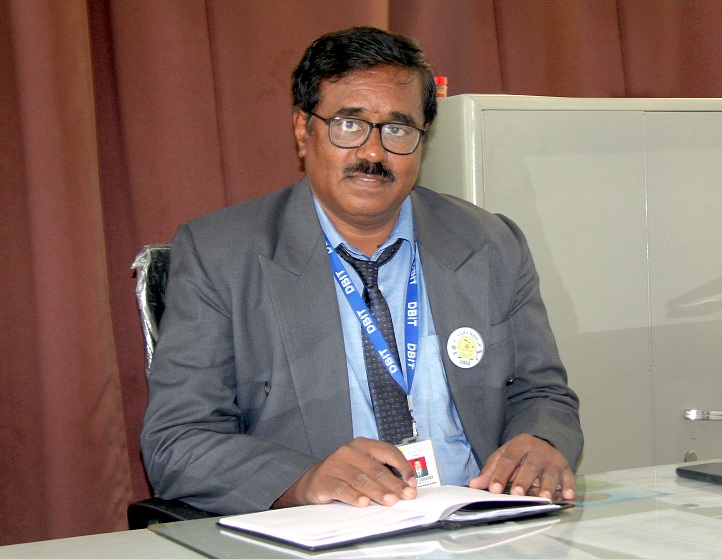 Qualification : B.E., M.Tech., Ph.D.,
|
Experience : 27.4 Years
080-28437028 / 29 / 30 | Ext:137
9844553989
ise@dbit.co.in
Greetings from the Department of Information Science and Engineering at Don Bosco Institute of Technology (DBIT), Bengaluru. It gives me immense pleasure to lead the Department of Information Science and Engineering which is striving towards the goal of providing innovative and quality education to the students to achieve academic excellence.
Since its inception in the year 2001, the department has maintained an exemplary academic record. We have been accredited by the National Board of Technical Education (NBA) and also National Accreditation Assessment Council (NAAC). We have MOUs with leading industries and have associated with professional bodies like ISTE and CSI.
The ISE course emphasizes creativity and innovation and is supported by dedicated faculty who strive to inspire and their students. We promote teamwork among students through projects and co-curricular activities. Each student's overall progress is closely monitored by a proctor and the same is communicated to their parents.
The motto of the department is to provide quality technical education to make the students industry-ready. Our goal is to ensure that our engineering graduates are well prepared to play the roles of problem solvers, project leaders, entrepreneurs, and above all ethical citizens of a global society.
The excellent infrastructure, dynamic teaching staff along with training and placement cell ensure a bright future to the students. The greatest asset of the department is its highly motivated and learned faculty. The faculty members are involved in research and development activities and are pursuing their Ph.D., in their related domains.
We are confident that our students will emerge as assets not only to the institution and to the organization they join, but to the society at large. With this, I would like to congratulate the students and staff for their brilliant achievements and wish them a great future.
"All the Best"