Campus and Hostel Facility
The Clean and Green Campus of DBIT, spread over an area of more than 30 acres, is strategically located off a Six-Lane National Highway, but free of pollution due to the sufficient spacing and advantageous orientation. It is fully Wi-Fi enabled with a Captive power back-up. Banking Facility/ATM Counters, Online Tuition Fee/Exam Fee Payment Facility, Free Yoga Classes, Organized Outings for Students and Hostelites are the other features. The various facilities are:
Health Centre at DBIT
A well-equipped Health Centre/Dispensary/Pharmacy is available for medical care on the campus. A medical professional and a paramedical staff are available during normal working hours with arrangements for immediate response 24x7. Tie-ups for Ambulance Service-on Demand are in place. In case of any emergency, the affected person/s are shifted to the neighbouring Speciality Hospitals/Medical Centres – with which a cordial relationship exists - for further treatment.
The Health Centre of the Don Bosco Institute of Technology provides health care to the institute community comprising of staff, students and campus residents. The institute community can avail treatment for all minor ailments/sudden ill-health.
A preliminary health check-up of all students and staff is done at the beginning of the academic year. Height, Weight, Blood Group and Basic Parameters such as Haemoglobin, Blood Sugar check-up are done and if necessary treatment/counselling is
Rooms of Residence
The Separate Residence hostels for Girls and Boys, every rooms has attached Bathrooms and RO Water for drinking with Solar Hot water facility. Both Hostels has reading room with newspaper & magazines with 24 hrs. Water / Electricity and Standby Generator. The other useful & necessity Conveniences,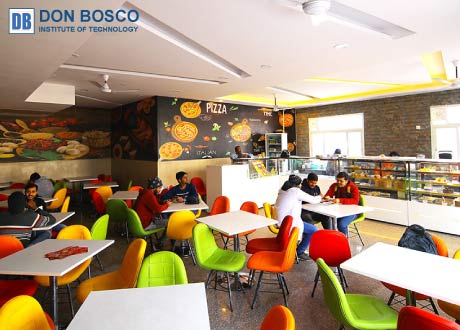 DBIT Hostels
Don Bosco Institute of Technology Hostels - a home away from home, offers on-campus accommodation for the bonafide students. Sufficient number of beds are available in the exclusive girls' block and the exclusive boys' block which are in totally different locations for the sake of privacy. The facilities provided are guided strictly by the sense of comfort and quality of living of the students. The Two Floor spacious Canteen, with an exclusive Lift to transfer Food between the floors, caters to the Mess requirements of the Hostels.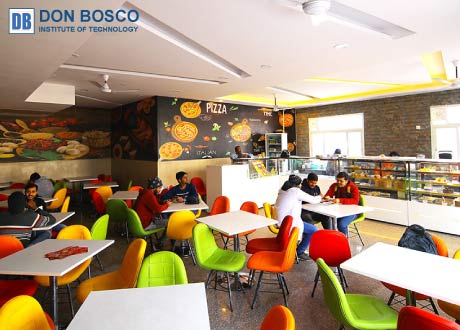 Adequate RO Water dispensing units, Hot Water facility, Reading room, Round the clock Water/Electricity with Stand-by Generator are in place.
Regular Health Checkups for resident students and hostel staff are arranged. Medical aid is made available 24x7 at the DBIT Health Centre. A Sick Room, each in the Girls Hostel and Boys Hostel, is provided for any emergency.