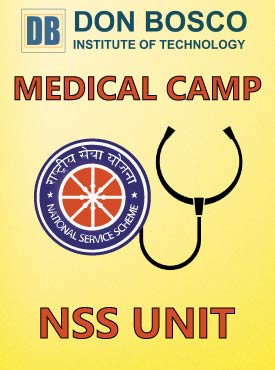 NSS UNIT
DBIT NSS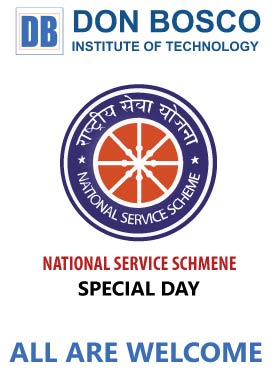 NSS PROGRAMS
DBIT NSS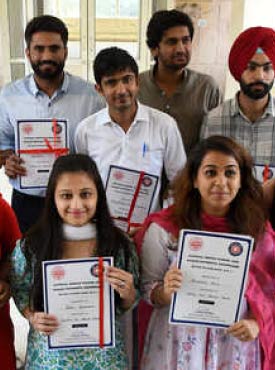 NSS ACHIEVEMENTS
DBIT NSS
NSS
The National Service Scheme (NSS) is a Central Sector Scheme of Government of India, Ministry of Youth Affairs and Sports. It provides an opportunity to the student youth of 11th and 12th Class of Schools at +2 Board Level and student youth of Technical Institutions, Graduate and Post Graduate at colleges and University Level of India to take part in various Government Led Community Service Activities and Programmes.
The sole aim of the NSS is to provide hands-on experience to young students in delivering community service. Since the inception of the NSS in the year 1969, the number of students strength increased from 40,000 to over 3.8 million up to the end of March 2018. Students of various universities, colleges and institutions of higher learning have taken part in various community service programmes.
The NSS Unit at DBIT, instituted in 2013, is headed by Dr. Kumaraswamy, Physical Education Director and NSS Programme Officer. It has conducted various events including Blood Donation Camps, Tree Plantation Programmes, Shramadaan Programmes, Immunization Programmes, Awareness Programmes, Dental Checkup Camps, Special Camps, Haemoglobin Checkup Camp, Independence Day and Republic Day Celebrations.
Motto
The motto of National Service Scheme is NOT ME BUT YOU
National Service Scheme

(NSS)

Ministry of Youth Affairs and Sports

Regular Activities and Annual Special Camp. All the NSS Volunteers who have served NSS for at least 2 years and have performed 240 hours of work under NSS are entitled to a certificate from the university.

Stage shows or a procession creating awareness of such issues as social problems, education and cleanliness,Awareness Rallies,Inviting doctors for health camps.

In the past the themes of the Special Camping Programmes have been 'Youth Against Famine', 'Youth Against Dirt and Disease', 'Youth for Rural Reconstruction'.

To recognize the voluntary service rendered by NSS volunteers,it has been proposed to provide suitable incentives under the scheme... Awards Indira Gandhi national award State awards University level awards.